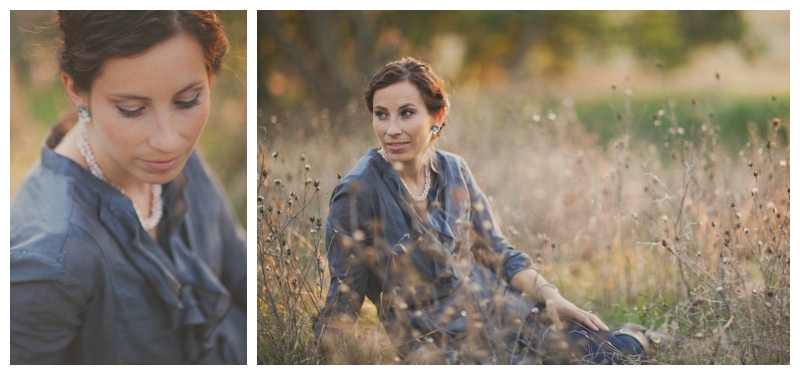 About the business…
I have always been intrigued by the art of memory-making and the significance of passing those memories along, so when I first stumbled into this crazy, wonderful industry, I knew that wedding photography was a natural fit for me.  Since graduating in 2007 from Emily Carr University in Vancouver with a Bachelor of Fine Arts and a Photography major, I've been cultivating my craft as a full-time wedding photographer and have become passionate about producing fine art from the memories we hold most dear.
One of my greatest joys in this business is providing couples with a photographic experience that enables them to express their love for one another freely and naturally in front of the camera, even if that's during their whirlwind of a wedding day.  I realize that moments pass by quickly and work hard to ensure that everything from the biggest moments to the most intimate details are documented artistically, yet faithfully.
Once a wedding day or a photo session has ended, I strive to provide couples with tangible, artistic pieces that not only document their memories, but preserve them as heirlooms to cherish and pass down.  There is nothing quite like the feel and fragility of a fine art print, or the weight and texture of a handcrafted album and through these pieces, I hope to ensure that my clients and their loved ones will have access to their photographs for generations to come.
About me…
I am equal parts nomad and homebody—I thrive on travel and adventure, but there's nothing like returning from life on the road and cozying up with my husband, a good book, and my favourite comfort food!
My husband Will and I reside in Livermore, California, but when asked where we're from, the story gets complicated.  Will was born and raised in Mississippi while I grew up in British Columbia.   We met in 2007 at a wedding (go figure!) in Mississippi where he was playing the bagpipes and I was shooting the wedding.  After a couple years of long distance, mountains of immigration paperwork, and wedding receptions on two sides of the continent, this West Coast girl and Deep South boy were blessed to start our own home together in Northern California.
There are so many great things about living in our little patch of California.  I love the proximity to Yosemite, Carmel, San Francisco and Sonoma–it's so wild to me that these iconic places are within a couple hours' drive from home!  I've truly enjoyed the abundance and plenty of organic foods, farmer's markets, and the general practice of eating locally and seasonally.  The climate is incredibly accommodating as well and I still can't get over being able to wear flip flops at any time of year!  We've also been blessed to have found incredible friends and a great church.  And did I mention that there are 40+ wineries only a few miles from our doorstep.  The kicker though–three international airports within a 45-minute drive from home–what more could a girl ask for!!!