A dapper looking judge at the Devon County Show.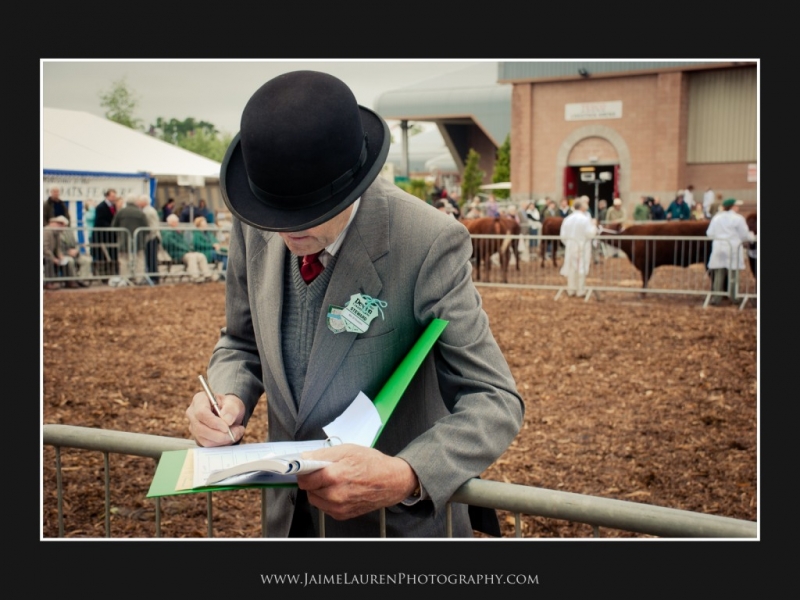 Fall as arrived.  Or so they're saying here in Northern California.  But with highs in the 90′s (30′s for my centigrade-inclined friends the rest of the world over) I don't believe a word of it.  No amount of pumpkins and gourds piled high in front of the grocery store will convince me that I should pack my flip flops up for the season and call it autumn.  In fact, I've decided to wait until November to tip my hat to the harvest.  But in the meantime, seeking out inspiration for fall fashion can't hurt.  After all, I received my traditionally hefty fall issue of 'Vogue' before our community pool was closed down for the summer.
This 'fall', I've been dreaming of tweed.  Houndstooth, herringbone, it's all good in my books–pick a pattern, call it tweed and I'm sold.  If you've been perusing my Pinterest picks, you've noticed that a tweed blazer paired with riding boots and jeans has become my fall outfit of choice.  Say what you will, but after Kate + Will's springtime nuptials, anything resembling British fashion trends has skyrocketed to the top of the couture and ready-to-wear lines.  And with England on the brain and fall around the corner, one can't help but think of hunting jackets, crisp meadows, and tall boots.
Which is why I decided to give a nod to tweed and to the tradition of dressing up when most of us would be inclined to do some dressing down.  Such as right smack in the middle of a cow-patty punctuated arena.  The photo I've posted today was taken in 2007 while visiting my friend Mandee (from Canada) and her husband Sam (from England).  Sam's parents took me along to the Devon County Show (the British version of a county fair) where I had a fabulous time photographing the judges all decked out in tweed coats, three-piece suits, and bowler hats while trotting through the muck to investigate udders and hand out ribbons.  They were all extremely generous with allowing me to photograph what was clearly standard operating procedure for them and completely out of this world to me.  And yesterday after finding the perfect tweed blazer at H+M I couldn't help but think of the best-dressed agricultural judges I'd ever seen, all spruced up in that crisp-air classic–TWEED.
What's your fashion pick for this fall?