Corey + Shannon's Livermore winery wedding at Casa Real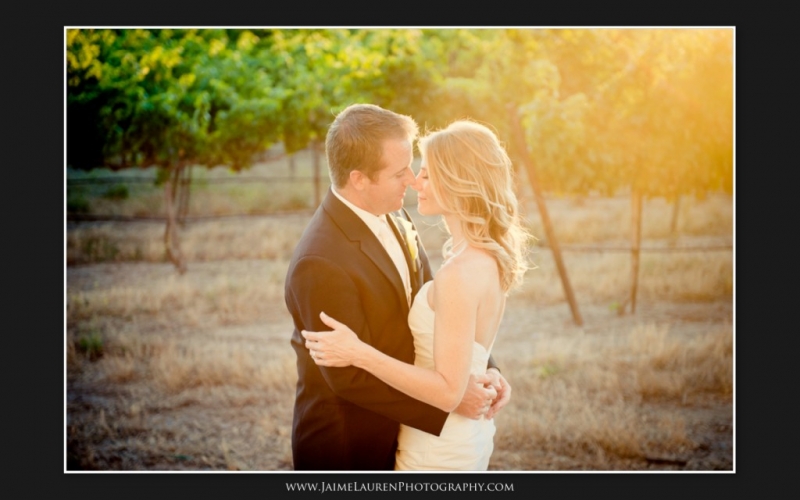 So I'm blatantly cheating on my Friday's Favourite installment!  I always post non-work related images on Fridays, but seeing as how I'm SWAMPED this week, I figured I'd kill two birds with one stone and post a sneak peek from Corey + Shannon's Livermore wedding as my Friday's Fave.  Somehow I don't think I'll get any complaints!
This was shot in the vineyards behind Casa Real in Livermore on Wednesday evening just a few minutes before sunset.  The bride + groom slipped out from their reception to steal the last few moments of sunlight before they cut the cake and started dancing.  I absolutely love this tender image of these stunning newlyweds!
Congrats to Corey + Shannon and hope you have a wonderful honeymoon!!!
Jaime
Missed last week's Friday's Favourite?  Check out my tribute to St. Basil's Cathedral in Moscow's Red Square here.
And if you happened to miss out on my latest engagement shoot, here's Jenn + Nick's sunny California session from Walnut Creek.
Next week I'll be shooting Luke + Tiffany's wedding at Summerhill Winery in British Columbia, so stay tuned!